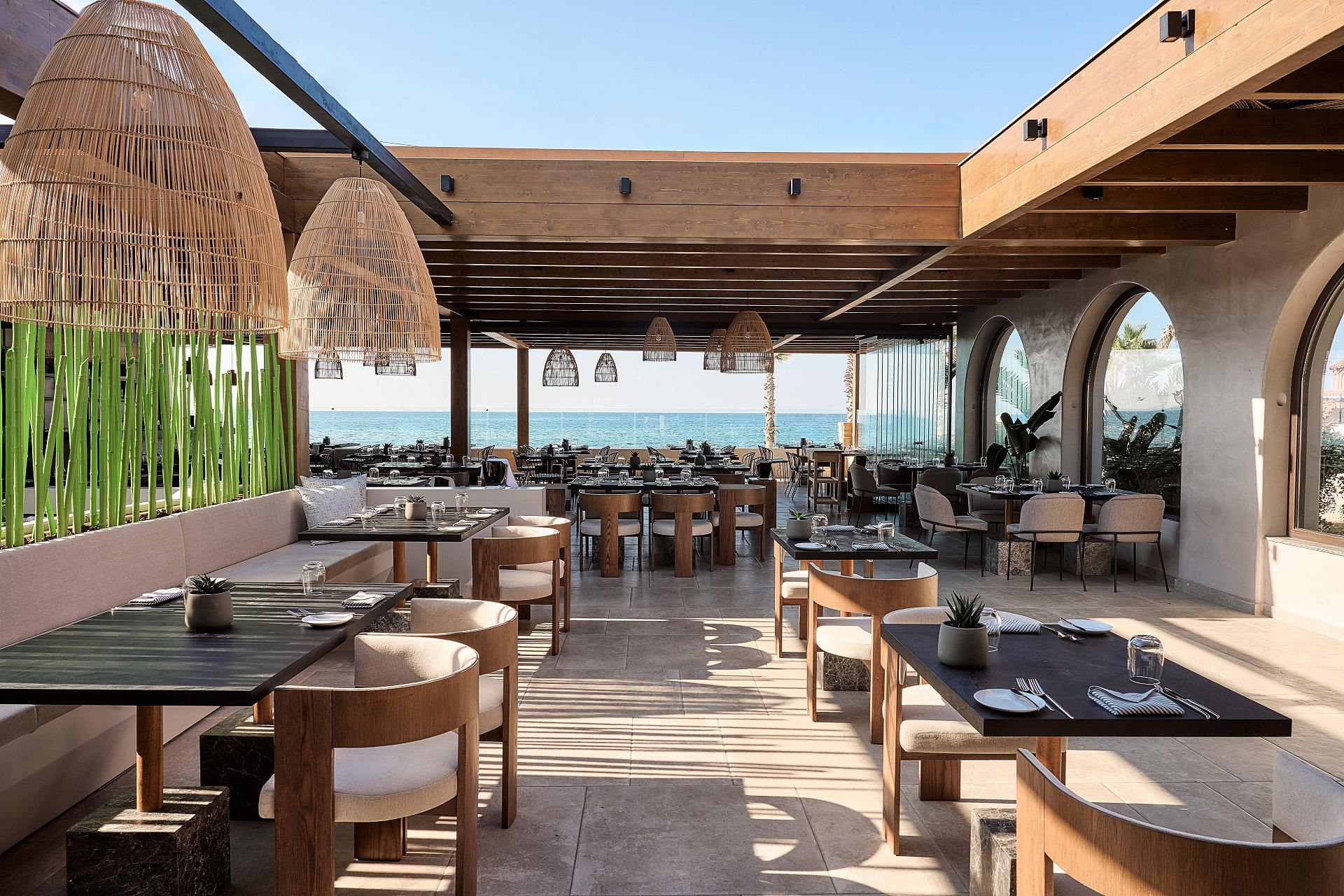 DRESS CODE
Smart Casual. Beachwear and shorts are not allowed.
Is the salt of life. Greek Creative Cuisine
Immerse yourself in the soul of Greek gastronomy and enjoy the Creative Greek Cuisine at Almyra, a culinary gem that transcends ordinary dining experiences at a seaside setting. Our commitment to excellence begins with the careful selection of locally sourced ingredients. Our chefs, driven by passion and creativity, transform these ingredients into masterpieces that are both indulgent and healthy.
18:30-21:30 (reservation only)

discover remarkable menus, gastronomic cuisine, international fusion cuisine and gourmet flavors in a relaxing and comfortable atmosphere.